The basic situation of sawdust particle machine
---
Shandong Zhangqiu City developed particle machinery, over the years the company focused on the development and production of pellet machine, wood pellet machine, sawdust pellet machine, biomass pellet machine and other products, has reached the international advanced level, the products have passed the ISO9001:2008 international quality management system certification and the European Union CE certification.
In recent years, the voice of domestic energy conservation and environmental protection, waste reuse, and building a green and energy-saving society has become stronger and stronger. From the development trend, both energy-saving, environmental protection and efficient sawdust particle machine processing equipment is undoubtedly the main direction of particle machinery research and development in the future. (sawdust pellet machineThe basic situation of)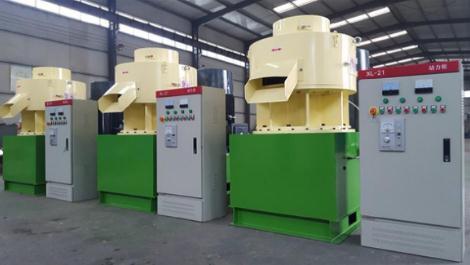 Introduction to 1. Equipment
Sawdust pellet machine is the use of crops of corn stalks, wheat straw, straw, peanut shells, sawdust, bark and other solid waste as raw materials, after crushing, pressure, densification, molding, become solid particle fuel machinery and equipment.
2. Application Areas
1, civil heating and living energy: sawdust particle machine production of solid particles fuel utilization rate is high, easy to store.
2. Industrial boiler: as the main fuel of industrial boiler, it can replace coal and solve environmental pollution.
Power generation: it can be used as fuel for thermal power generation with high utilization rate.
3. features
1. The sawdust pellet machine adopts high-precision involute cylindrical helical gear for direct transmission, and the efficiency is as high as 98%.
2. The service life of the bearing of the sawdust particle machine is longer. The principle of two-way rotation of the thrust bearing is used to automatically adjust the pressure angle to ensure the stability of the discharge molding and the safer operation.
3. Simple operation and convenient use: high degree of automation, less labor.
4. The sawdust pellet machine produced by our company is reasonable in price, high in quality, and guaranteed after-sales. It is widely used at home and abroad. Welcome new and old families to buy.
Analysis of 4. Development Prospects
Nowadays, biomass solidified molding fuel has been commercialized in Japan, the European Union, the United States and other countries and regions, which is very popular and convenient, and can be bought in supermarkets. In China's market, the sawdust particle machine is as a new type of product, the development prospects are still very impressive. (sawdust pellet machineThe basic situation of)