You must know the knowledge of sawdust pellet machine!
---
Shandong Zhangqiu developed particle machinery Co., Ltd., focusing on the research and development and production of particle machine, sawdust particle machine, sawdust particle machine, biomass particle machine and other products, has reached the international advanced level, all products have passed the ISO9001:2008 international quality management system certification and EU CE certification.
Coal resource is the traditional industrial energy, is a kind of non-renewable resources. Although it has outstanding advantages in terms of price and combustion value, it also brings great pollution to the environment. The emergence of sawdust pellet machine has effectively improved this unfavorable situation, and the biomass resources produced by it can replace coal combustion, protect the environment and renewable energy.(You must knowsawdust pellet machineof knowledge!)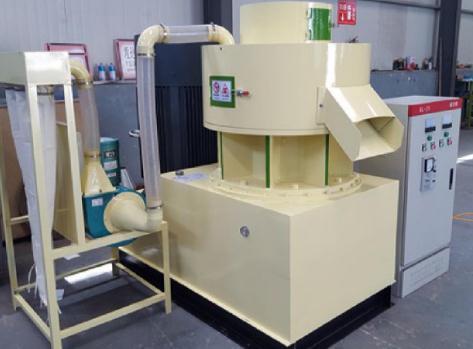 Biomass fuel is a clean energy produced by the wood pellet machine, which is cylindrical. Burning does not produce pollution, is in addition to coal, oil, natural gas outside the fourth largest energy. so how much the price of sawdust pellet machine, which one is better?
The price of sawdust pellet machine is related to the equipment selected by itself. A complete set of sawdust granulation process may require powder, feeding, drying, stirring and other equipment, so the price varies, depending on the individual situation.
The general market price of sawdust pellet machine is between thousands and 20 thousands or 30 thousands, which is related to the quality of individual output and pellet machine.
Compared to feed pellet machine, sawdust pellet machine technology is far from mature. Therefore, when choosing, please choose a well-known manufacturer, which is also a guarantee of after-sales. In addition, it is best to go to the manufacturer to have a look, test the machine on the spot, and understand the operation of the machine to ensure that the goods can be used upon receipt.
Sawdust pellet machine can also use agricultural and forestry waste and straw and other biomass raw materials, the cost is relatively low, and the development of biomass particles market is very prosperous. Therefore, it is favored by the majority of farmers and investors.
Over the years, Shandong Zhangqiu developed particle machinery Co., Ltd., focusing on the development and production of pellet machine, sawdust pellet machine, pellet machine production line, biomass pellet machine, grinder, wood processing equipment, drying equipment, cooling equipment and packaging equipment, has reached the international advanced level, and all products have passedISO9001:2008 international quality management system certification and EUCECertification. The company always adheres to the principle of "quality first, reputation first", in line with the purpose of "survival by quality, benefit from development", so that the developed machinery can play its own advantages and gradually expand the scale. In the future, the developed people will make persistent efforts to innovate in technology, continuously develop and develop products that are welcomed by customers at home and abroad, and walk in the forefront of the industry.(You must knowsawdust pellet machineof knowledge!)