The past and present of biomass pellet machine
---
Zhangqiu developed pellet machinery co., ltd. as a professional manufacturer of biomass pellet machine, engaged in the sale of biomass pellet machine, sawdust pellet machine, sawdust pellet machine and other pellet fuel and feed molding equipment for many years, with very rich experience.
Biomass pellet machine is a professional mechanical equipment for rolling straw pellets. It is mainly used to produce energy pellets, feed pellets, fertilizer pellets and other products.(Biomass pellet machineThe past life of this life)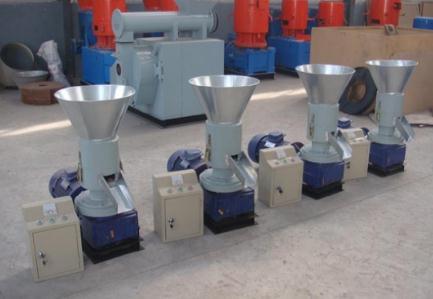 Biomass pellet machine is a straw pellet rolling equipment extended from the feed pellet machine, so the international biomass pellet machine is mainly distributed in Europe and the United States, and it is an indispensable production tool for farm management. The domestic biomass pellet machine is mainly represented by Jiangsu, Shanghai, Shandong and Henan. The biomass pellet machine starts from here and extends to the whole country.
The users of biomass pellet machine in China are mainly distributed in the north, which evolved from the feed pellet machine. At the beginning of the evolution, straw pellets were mainly made into cattle and sheep feed. Later, due to the slogan of energy conservation and environmental protection, the rise of coal prices and the change of urban environment, straw briquetting and straw pellets gradually penetrated into the biomass energy industry, and the biomass pellet machine came into being.
Now, as a professional rolling feed pellet machinery and equipment, biomass pellet machine is widely distributed in the north and south of China. It is an inseparable close partner of the breeding industry and plays an important role in the development of animal husbandry.
In terms of fertilizer, the biomass pellet machine mainly adds animal manure to the straw after crushing, and then extrudes it into fertilizer particles, which is a modern practical version of farm manure.
Our province is also the birthplace of biomass pellet machine, and there are many manufacturers engaged in the production of biomass pellet machine equipment. Zhangqiu developed pellet machinery co., ltd. as a professional manufacturer of biomass pellet machine, engaged in the sale of biomass pellet machine, straw briquetting machine, feed pellet machine and other pellet fuel and feed molding equipment for many years, has a very rich experience, warmly welcome new and old customers to visit the factory!(Biomass pellet machineThe past life of this life)