Which is the best sawdust particle machine
---
Zhangqiu City, Shandong Province developed particle machinery Co., Ltd., for many years the company focused on the pellet machine, wood pellet machine, sawdust pellet machine, pellet machine production line, biomass pellet machine, crusher, wood processing equipment, drying equipment, cooling equipment and packaging equipment and other products research and development and production, has reached the international advanced level.
sawdust pellet machineWhich is better, the developed particle machinery in Zhangqiu City, Shandong Province has been engaged in the research and development and production of particle machine equipment industry products for many years. It has continuously innovated in technology, continuously developed and developed products that are popular with customers at home and abroad, and is at the forefront of the industry.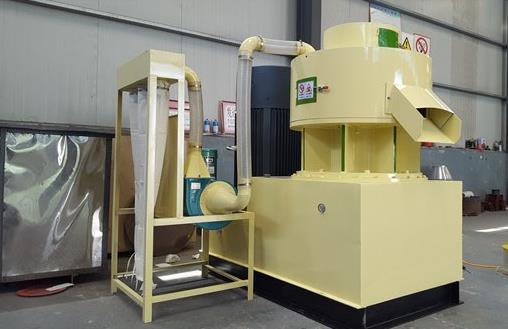 Sawdust is also called sawdust, wood chaff, wood flour, so it can also be called sawdust pellet machine, wood chaff pellet machine or wood flour pellet machine) as the main raw material for production, and the fuel pellets produced to replace coal and gas are widely used in biomass power plants, biomass pellet burners, household fireplaces, etc. Features of sawdust pellet machine: 1. Easy to operate and high degree of automation. 2. The structure is reasonable, which increases the service life of the enterprise. 3. Patented mold, adjustable particle size. 4. Granulation speed, to solve the problem of cotton straw fiber granulation difficult. 5. The pressure wheel can be adjusted automatically to avoid the phenomenon of extrusion and stuffy machine in enterprises. 6. High-quality finished products have good granules and are easy to transport and store. 7. The molding rate of particles as fuel is above 99.5%.
Forsawdust pellet machineWhich is better, the FD series "double vertical ring die granulator" launched by Zhangqiu developed granule machinery co., ltd. is independently developed, designed and manufactured by our company. it has a unique appearance, more reasonable structure and stability. it is mainly aimed at wood chips, straw, rice husk, peanut shell, bamboo chips, palm fiber and other materials. Still want to choose a regular particle machine manufacturer, after-sales guarantee, after reading hope to help you, if you want to know more about sawdust particle machine information, you can pay attention to us.