What are the advantages of sawdust pellet machine? What is the sawdust pellet machine?
---
Shandong zhangqiu city developed pellet machinery co., ltd. mainly produces biomass pellet machine, wood pellet machine, sawdust pellet machine, straw pellet machine, users can do fuel, feed pellets. Product quality excellent, cheap welcome to consult!
Sawdust pellet machine can be produced by furniture manufacturers of sawdust and other waste developed into biomass fuel particles required by users, its main feature is the screen assembly and disassembly is simple, but also appropriate adjustment of tightness, disassembly is convenient, easy to clean. The mesh number of the screen can be adjusted appropriately according to the particle size requirements, which is tightly loosened by the user's own and supported by fine tooth gears. (what issawdust pellet machine? What are the advantages of the sawdust pellet machine?)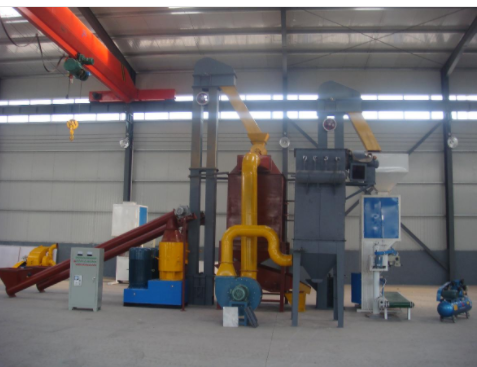 As we all know, the particle machine is divided into flat mold and ring mold two series. Generally speaking, everyone should be familiar with the ring die series, because many feed companies at home and abroad use ring die machine granulation.
Sawdust, sawdust and other wastes have low adhesion rate and are difficult to form, while biomass fuel particles need a lot of density, so it takes a lot of pressure to reach the density of particles, which invisibly increases the difficulty. Due to the gradual rise of renewable energy in recent years, the ring die pellet machine commonly used to make biomass fuel pellets on the market has evolved from the ring die machine used to make feed, and there are still many areas that need improvement. The flat die series of granulator in the country is generally divided into two or more parallel pressure wheel granulator, mainly suitable for the production of organic fertilizer. Although it can also be used to make fuel particles, it will wear a lot to the machine and indirectly increase the cost, so it is not applicable.
In view of this problem, on the basis of drawing lessons from foreign advanced technology, China has developed a conical pressure wheel granulator, which adopts inclined wheel. In addition, there is no dislocation friction between the wheel and the mold at the line speed between the two ends and the inner and outer rings of the mold, which reduces the resistance, reduces the kinetic energy loss, and prolongs the service life of the mold. (what issawdust pellet machine? What are the advantages of the sawdust pellet machine?)