Selection is crucial for biomass pellet machine manufacturers
---
Zhangqiu City, Shandong Province developed particle machinery Co., Ltd. for many years focused on the development and production of biomass pellet machine, wood pellet machine, price concessions, manufacturers direct supply can be customized; product design is reasonable, low energy consumption, high efficiency, convenient maintenance and operation! Welcome new and old customers to order!
Biomass pellet machine is an environment-friendly mechanical equipment that processes solid materials such as sawdust, sawdust, bamboo chips, and crop wastes into biomass pellet energy. The finished pellet fuel produced by it has high density, small volume, convenient storage and transportation. Simple feeding, clean and hygienic, labor saving, improving the working environment; High calorific value and large calorific value can directly replace mineral coal. High purity, no corrosion to boilers, it can extend the service life of the boiler and reduce the investment cost of the enterprise; it is very friendly to the environment. (select rightBiomass pellet machineManufacturers are crucial!)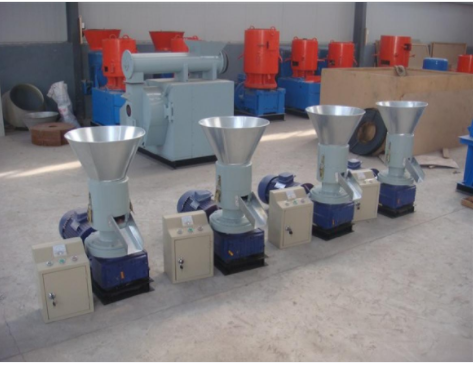 The wide use of biomass pellet fuel is the main factor to help the rapid development of biomass pellet machine. In recent years, biomass pellet fuel has been recognized by the fuel market, and fuel pellets have been used in various industries, such as power plants, boiler plants, etc.
The quality and after-sales service of the biomass pellet machine production line determine the level of user benefits. This is what every user deeply understands, so they put a lot of energy into the work of selecting manufacturers. Although the workload is very large, everyone is painful and happy. Therefore, customers continue to choose a good biomass pellet machine manufacturers, more really important. Why do some people use biomass pellet machine production line, not long time to make a lot of money; and some users have been working overtime also failed to achieve the desired effect? It is because they did not choose the biomass pellet machine manufacturers, the equipment in the quality, performance, configuration, after-sales a little difference, it will seriously affect the production effect.
Now, the demand for biomass pellet machine on the market is increasing, and in addition to biomass pellet machine, there are sawdust pellet machine and sawdust pellet machine, which has brought a lot of changes to our life and sound production. zhangqiu city developed particle machinery co., ltd. for many years committed to biomass pellet machine, sawdust pellet machine, pellet machine, and pellet machine production line of research and development and production! In the competitive incentive market, continuous innovation, for the core technology, will continue to provide users with more advanced, convenient and practical machinery and equipment. (select rightBiomass pellet machineManufacturers are crucial!)