How to solve the mold blockage of sawdust pellet machine?
---
Developed particle machinery limited company specializing in the production of pellet machine, sawdust pellet machine, sawdust pellet machine, pellet machine production line, biomass pellet machine, shredder and other products research and development and production and are exported to domestic and foreign!
With the popularization of environmental protection and conservation concepts, wood pellet machines are recognized and accepted by more and more customers, and occupy an increasingly important position in our production. However, in the use of wood pellet machine, there will always be a variety of problems. Today, Xiao Bian will introduce to you how to solve the mold blockage of sawdust pellet machine equipment.(sawdust pellet machineHow to solve the mold blockage?)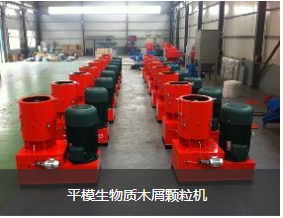 If you want to know the solution to the problem, you must first find the cause of the problem, and to solve the problem of clogging of the sawdust pellet machine, you must find the cause of the clogging of the sawdust pellet machine.
The main reasons for the clogging of the sawdust pellet machine mold are as follows:
1. The sawdust pellet machine feeds too fast and the output is too slow.
Solution: Replace the mold of the wood pellet machine, or reduce the feed rate.
2, raw materials contain impurities, such as nails, bricks, etc.
Solution: Close the equipment, then open the mold cover, then pour out the extruded raw materials, clean up the impurities in the raw materials, and put the raw materials back. Note: When the mold cover is replaced, tighten the nut.
3. Inappropriate moisture control of raw materials, or excessive particle size, etc., will also cause clogging of the sawdust machine mold, and manual cleaning is very difficult.
Solution: Large manufacturers will buy special mold punching, but for new friends who have just invested in the wood pellet production industry, mold blockage is a headache.
3. During the production process, the mold is blocked due to power failure or other reasons, especially the small aperture mold is difficult to clean. It is more common in pellet production equipment to drill the material with an electric drill, but this is time consuming and tends to destroy the smoothness of the die hole. Moreover, after the mold is stamped, it needs to be reground to be used normally, which affects work efficiency.
Solution: A more effective method is to use oil to boil the ring mold, make the plug hole completely immersed in the oil and then heat the bottom of the oil pan until the material in the plug hole bursts, that is, take out the plug mold, reinstall the machine after cooling, adjust the gap of the mold roller, according to the operating requirements of the pelletizer, the material in the plug mold can be quickly cleaned by re-driving.
(sawdust pellet machineHow to solve the mold blockage?)